The Ultimate Way to




Wake Fresh

&

Feel

Good
What can L-Tryptophan help
you

with?
SLEEP & REST
​If you feel tired after a nights sleep, or don't get much sleep then tryptophan can change your life! Taking it before bed ensures you wake up fresh, feeling ready to face the day, every day.
SPEED UP RECOVERY
If you use any substance (including alcohol) to feel good, and then don't feel good afterwards, taking tryptophan can vastly improve recovery times and significantly reduce 'hangover.'
IMPROVE MOOD
Many mood and mental health medications recycle or influence serotonin production. Don't wait for it to come to that. Give your body the building block to make more serotonin, and therefore more good mood, and take control
SOCIAL ANXIETY / PANIC
If you get nervous in social situations or suffer from panic attacks or anxiety, tryptophan is the perfect non-drug non-sedative solution to help you stay calm, relax and enjoy yourself, and your life again.
Why Wait To Wake Fresh & Feel Good?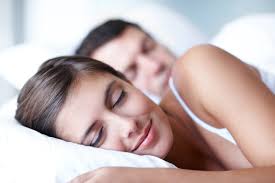 Wonderful Sleep Every Night
I purchased this at Colchester MDS show for my daughter and myself . I have been using it since day 1 and have had wonderful sleep everynight.
HERE'S WHAT YOUR BODY MAKES WITH L-TRYPTOPHAN TO FEEL GOOD
Serotonin:

the 'hormone of happiness'. Makes you feel calm and optimistic. Without this in your body it is not possible to feel good about/in yourself

Melatonin:

the 'sleep hormone.' Governs the circadian rhythms of sleep. Wake fresh and feel well rested. Without this in your body you cannot get a good nights rest.

Niacin:

also known as Vitamin B3, is good for cardiovascular health, skin formation and lowers cholesterol.
WHAT IS IT?
L-tryptophan occurs naturally in foods. Ours is extracted from plants. It is one of 9 'Essential Amino Acids,' which are medically called 'essential' or 'indispensible' for a very good reason! These 9 are the building blocks of life. Importantly, your body cannot make them itself, so if you don't get enough Tryptophan in your diet, you will be deficient. There is no way around it.

Because it is in food naturally, your body doesn't experience it like a drug or stimulant, but like 'concentrated food'. Taking it as a supplement is simply to counter well recorded issues like nutrient deficiency in foods, soil depletion & poor diet.
If you take a multivitamin or mineral, ever, then this should be on your must have list of cupboard nutrition support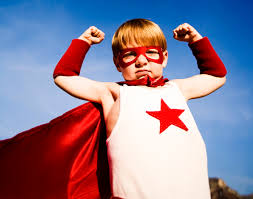 much better results for her anxiety
I've been giving Mum your L-Tryptophan for about a six weeks now, and apparently with much better result for her anxiety than the Citalopram (SSRI) that had been prescribed by the docs. I've now got their agreement to ramp down the SSRI and use tryptophan instead.
DON'T WAIT TO WAKE FRESH & FEEL GOOD
there is no reason to wait other than 'I've heard this before'
I bet you've heard it before, right? help your sleep work for you and improve mood? Well, we KNOW that tryptophan does these things in the body and soon you will too.
To help you feel RISK FREE, we offer a 100% money back guarantee that if you do not Wake Fresh & Feel Good within the first few nights use (or days if you are using it for mood/anxiety) the give us a call or drop us an email and we'll refund your money.
This isn't a treat for the body: it's essential
(by definition!)
About the Author: Chris Deojee
(founder Bright Presence)
For me, L-Tryptophan makes 5 hours sleep feel like 8, every time I use it. I wake fresh and feel good and ready to go, every time, unlike the shambling creature that emerges from bed the rest of the time: especially when my 3 little ones charge into the room at all kinds of crazy hours!


​I discovered the 9 essential amino acids a few years back and they changed my life in 2 DAYS. I was battling 20 years of low mood and motivation. I used everything from meditation to food fads and they all helped, but something was still missing. I still didn't feel basically good in my body, or myself. Not anymore! Bright Presence was born - the name says it all and its what our range of unique essential amino acid products deliver.

It made perfect sense to me that if the body can't make them then I should pay attention to them like i do vitamins and minerals. In fact, I was baffled I didn't know they should be considered as carefully as vitamins and minerals: that in all my years, no one was talking about them. I find that is also the case for just about every customer we have - they just didn't know.

Join those waking fresh and feeling good whenever they need, and feel safe to try with our 100% money back guarantee.
Save with our THRIVE Bundle